The Empowerment of Personalization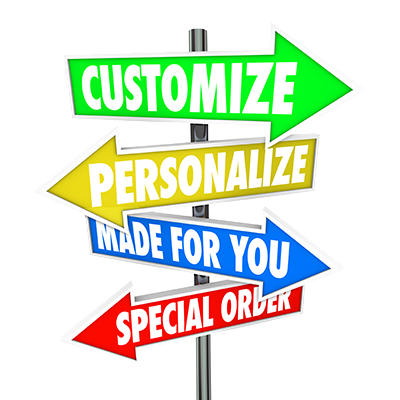 ©iQoncept/AdobeStock
Every now and then, data points jump out at you. Here are two data points about personalization that jumped out at us recently:
35% of Amazon's revenue is generated by its recommendation engine.
75% of consumers are more likely to buy from a retailer that recognizes them by name, recommends options based on past purchases, or knows their purchase history. (Accenture)
We live in a world in which we have access to more information than ever. This can be both empowering and paralyzing. When consumers have too many choices, they can get overwhelmed and end up not choosing anything at all. 
That's why personalization is so important. Done right, it helps consumers navigate and simplify the maze of choices and take the stress out of making a decision. With personalization, brands are essentially saying, "We know you. We know what you like. Let's make this easy." 
Personalized recommendations are just one way data-driven communications can be highly effective, however. Other types of personalization, such as triggered direct mail, demographically targeted email, and personalized cross-sells and upsells are highly effective, as well. 
Are you tapping the power of personalization? Do you know what your customers like, when they buy, and what motivates them to buy? If not, you're missing critical opportunities to connect with them and guide them into smart purchases—yours!
Need help? Give us a call. 
---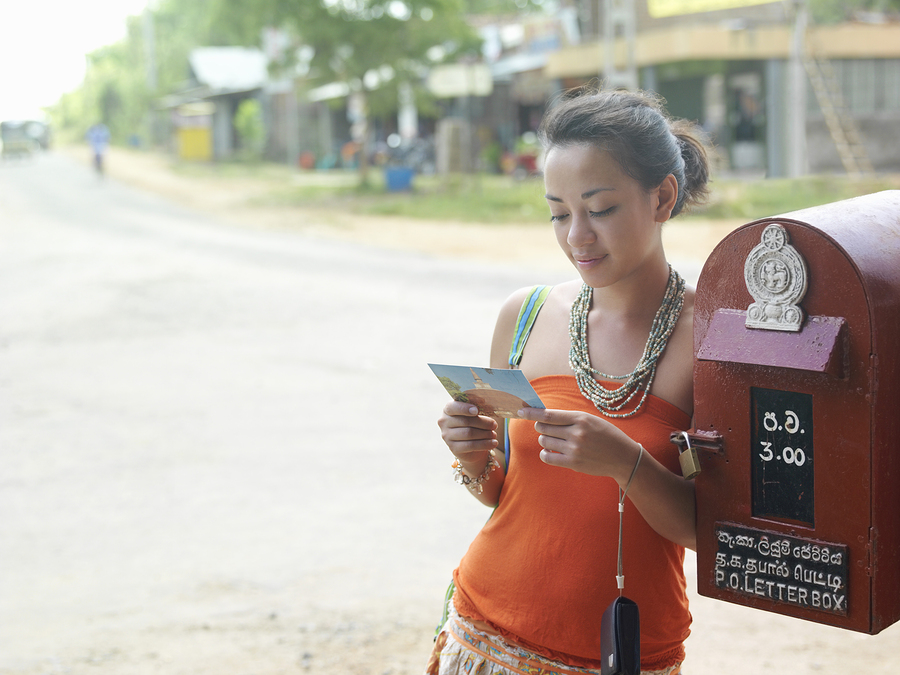 ©Nosnibor137/BigStockPhoto.com
How the Brain Responds to Print vs. Digital
One of the marketing surprises of the last few years has been how strongly Millennials—the smartphone and fully wired generation—respond to direct mail. In fact, according to "USPS Mail Moments 2016," Millennials are more likely than other generations to read, organize, and sort their mail than all other generations. They are also less likely to discard their mail without reading it.
Why do even so-called digital natives still respond so strongly to print? Could it be, in part, how we are wired? The answer is yes. Neuromarketing research shows that our brains react differently to printed material than to digital media. 
To more fully understand how the brain reacts to physical vs. digital mail, the United States Postal Service partnered with the Center for Neural Decision Making at Temple University's Fox School of Business to gauge responses to physical and digital advertising pieces. Researchers used brain images, biometrics (e.g. heart rate and respiration), eye tracking, and questionnaires to measure reactions.
They found that: 
Participants processed digital ad content more quickly.
They spent more time with physical ads.
Physical ads triggered activity in a part of the brain that corresponds with value and desirability.
Participants had a stronger emotional response to physical ads and remembered them better.
Canada Post found similarly intriguing results in its neuromarketing research project. They measured the response to campaigns that used the same creative and messaging for both physical and digital media. 
They found that: 
Direct mail campaigns required 21% less cognitive effort to process.
Participants' recall was 70% higher if they were exposed to direct mail rather than a digital ad.
Activation in parts of the brain that correspond to motivation response was 20% higher for direct mail.
As human beings, we are wired to respond more strongly to physical, printed messages. For marketers who want advertising with long-lasting impact and easy recollection, printed materials can clearly make a difference.
Excerpted and edited from the USPSDelivers.com presentation "Still Relevant: A Look at How Millennials Respond to Direct Mail" (2017).
---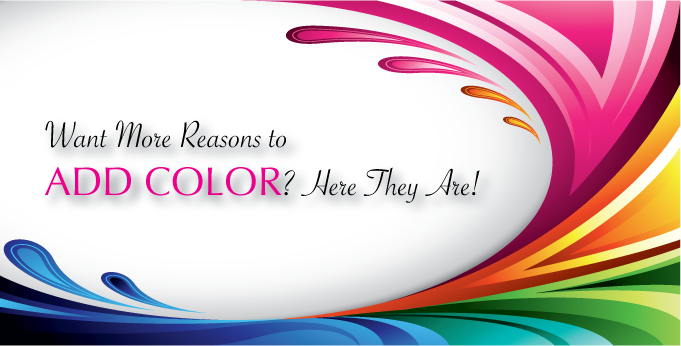 When we think about adding color to marketing pieces, we often think about photos, charts, and graphs. But color can be added in many other ways, as well. These include highlight text, brightly colored banners, borders, and backgrounds, and symbols such as starbursts and arrows. 
Why think about more places to add color? According to Shoshana Burger, director of corporate strategy and customer insights for X-Rite Pantone, there are some powerful reasons:
People are 78% more likely to remember words and phrases in color.
Time spent reading a document is 80% higher in color.
Basic understanding of content is 80% higher in color.
Color increases brand recognition by 87%.
65% of purchasing decisions involve color.
Color printing is 55% more likely to be read than black-and-white.
Response time is 30% faster in color.
When used in promotions, color increases the likelihood of purchase by 80%.
"Eighty percent of our human experience is filtered through visual cues," noted Burger, speaking in a presentation titled "The Power of Color in Communications," hosted by Printing Impressions magazine.  "Color also creates an emotional connection. Choosing the right color, and how that color conveys to the right user, is important."
So look for ways to increase the use of color in your next mailing. Add a colored background to a text box. Use highlight color in your text to draw attention to offers or critical product details. Add an extra image, chart, or graph, or enlarge a colorful image that you already have.
Whatever you do, get more color in there!
Non-Profit Marketing

Do you know what really works in direct appeal fundraising? Need help figuring it all out? Click the link to schedule a free consultation.
---

Return on Investment Calculator

Measuring the success of any marketing campaign requires calculating the Return on Investment (ROI). Getting the most accurate measurement means being specific to your business and who you're trying to reach. That's where we come in. Our ROI Calculator can be customized specifically for your business. Call us today to learn how or click on the link to request your FREE demonstration.
Marketing Services Suite

Need a focused, consistent marketing plan? Have a marketing plan but just need help implementing it?
Wordsprint now offers a Marketing Services Suite which lets you build a customized marketing program to fit your budget. Choose a complete marketing solution or just the services you need, all for one low monthly fee.