What Makes an Appeal Mailing Work?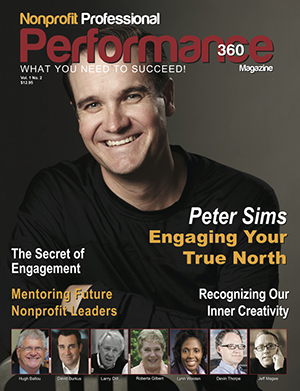 "When your values are clear to you, making decisions becomes easier." -Roy E. Disney. This quote serves as a foundation for the new themed issue of Nonprofit Performance Magazine by SynerVision Leadership Foundation.
You can get your free copy of this great issue at http://nonprofitperformance.org and see the Wordsprint article on page 30.
It is important for us to spread this message on the importance of values so pass this along to anyone you know in the nonprofit, religious, or educational world!
Join Us on Social Media
---

Wordsprint's new Mail Tracking System tells you when your direct mail is really delivered, so you can coordinate with email messages and phone calls to boost response rates. This system utilizes the Intelligent Mail Barcode (IMB) to know where your piece is in the mail stream, and when it will be delivered.
When you use Mail Tracking with Wordsprint, you'll get a username and password to log on to our mail tracking site, and see when and where your pieces are getting a postal scan, and when they are slated for delivery to the recipient.
Request Your FREE Demo Today!.
---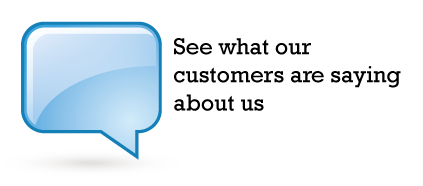 ---
Non-Profit Marketing

Do you know what really works in direct appeal fundraising? Need help figuring it all out? Click the link to schedule a free consultation.
---
What is a QR Code?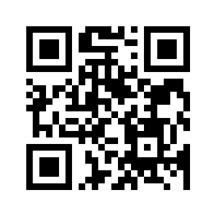 A QR (Quick Response) code is a type of two-dimensional "matrix" barcode with black blocks arranged on a white background within an overall square design.
QR codes were originally created in 1994 by by Denso-Wave, a Toyota subsidiary, and they were initially used in tracking parts in vehicle manufacturing. But today QR codes are designed to allow smartphone users direct access to websites, discount coupons, videos and other content.
Most modern smartphone operating systems (including iPhone and Android) have QR code readers pre-loaded. Older smartphones can usually download a free app to read QR codes. These readers are usually the same application as the barcode scanning software that allow users to get more information on products in a store, by simply scanning the product's barcode with their phones. Simply point your smartphone at the QR Code image and snap a picture and you're suddenly directed to a web page, video, contact information or other content turning a formerly mundane experience into a dynamic interactive one!
With QR Code readers now in the hands of millions of consumers, QR codes are sprouting up just about everywhere, beckoning to smart phone users from magazine pages, business cards, bus placards, billboards, art galleries, and wide-format signage on skyscraper walls. In a nutshell, the QR code allows the static ad to come alive with links to special offers, coupons, and other cross-marketing opportunities. This allows marketers to capture their audience at the very moment they see the ad instead of having them wait until a later time to type in a website address or come into the store looking for the item advertised. Plus, QR Codes cost little or nothing to add to your print campaigns and sometimes even allow you to receive a discount from the USPS simply by having it printed on your mailing!
If you'd like Wordsprint to create a FREE QR code for you, click here.
---
USPS Now Requires Intelligent Mail Barcode For Direct Mail
The Intelligent Mail Barcode (IMb) is now the only barcode acceptable for mailers to use on their mail pieces to claim automated (i.e. discounted) prices. The POSTNET barcode will no longer be acceptable.
In addition, the IMb is required on all Business Reply Mail (BRM). Postal customers need to make sure that these reply mail pieces meet the requirements to avoid extra charges.
If you're doing bulk mailings through Wordsprint, we'll take care of this for you. But if you're doing your own barcoded mailings – or if you use Business Reply Mail (envelopes, postcards, reply panels on brochures, etc.) – you'll need to apply with the USPS for a "Mailer ID", and start using the IMb. Read on for more information.
---
When it Comes to Marketing, What Really Matters?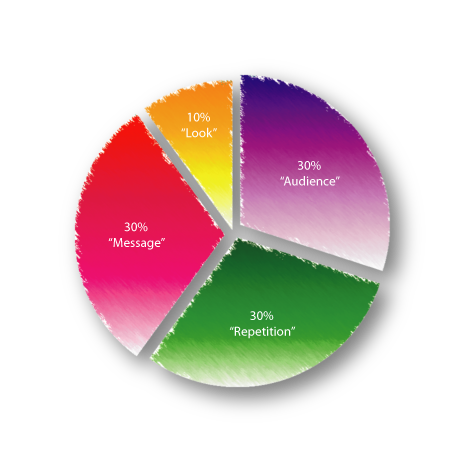 Is it the look? the graphic appeal of your promotional pieces, the design and layout, the appearance...
Is it the letter? the message, the content, how well you articulate your offer, your services, your mission…
Is it the list? the database, the names, the accuracy and targeting of the recipients…
Or is it something else?
Here's what our studies show, in terms of relative importance of these factors:
30% is the message – and most organizations do a good job with this. They know how to articulate their cause, how to define their mission.
30% is the audience – this is most often under-valued. According to USPS statistics, 30-40% of all mail does not reach its intended recipient – due to faulty addressing, or inaccurate names. Good database management is essential to good returns. Wordsprint can help with this: we can clean up your lists, process them through CASS, DPV, and NCOA filters, even help you acquire new prospects.
Only 10% is the look – this is most often over-valued. Sure, it needs to be neat and clean, and consistent with your branding – but most organizations spend way too much time and money on fancy-looking materials, when something much simpler will work just as well.
The final 30% is repetition – being rhythmic and repetitive in your advertising, and thereby building top of mind recognition in the marketplace. Marketing fails when it's carried out sporadically, when you change the timing or tenor of your pitch too often. People don't buy your product or services when they see your advertising; they buy your product or services when they need them. And when they need them, does your brand come to their mind first, or does your competitor's? That's why having an consistent and repetitive strategy is so important. Wordsprint can help you develop this strategy; and we can help you stick to your plan, month in and month out. Our research shows that direct marketing really starts to snowball after 12-18 months of repetition.
---

Return on Investment Calculator

Measuring the success of any marketing campaign requires calculating the Return on Investment (ROI). Getting the most accurate measurement means being specific to your business and who you're trying to reach. That's where we come in. Our ROI Calculator can be customized specifically for your business. Call us today to learn how or click on the link to request your FREE demonstration.
Marketing Services Suite

Need a focused, consistent marketing plan? Have a marketing plan but just need help implementing it?
Wordsprint now offers a Marketing Services Suite which lets you build a customized marketing program to fit your budget. Choose a complete marketing solution or just the services you need, all for one low monthly fee.
---
Hot Off The Press
Local Real Estate Guides Online!

---