3 Steps to Making a Colorful Impact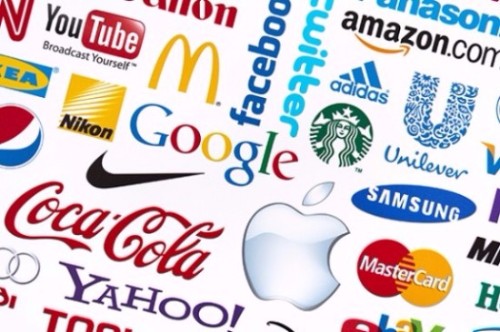 Did you know that, according to CCI Inc., consumers make a subconscious judgment about people, their environment, or products within 90 seconds of viewing and that between 62% and 90% of their decision-making is based on color alone? A University of Loyola, Maryland study found that color increases brand recognition by up to 80%.
 
Color is power! According to the American Psychological Association, by hanging an extra "tag" of data on visual scenes, color helps people to process and store images more efficiently than black-and-white. As a result, color impresses images more deeply into people's memories. 
Consider the current trend toward retro packaging. Major brands, including Cheerios to Skippy, Doritos, and Tide, are throwing back to the 70's, 60's, and even the 40's with styles and colors that are deeply familiar to consumers. By tapping into happy childhood memories, they are creating positive associations that help to sell products. 
Another example of the power of color can be seen in the addition of green ketchup to the Heinz brand. According to Junk Food News, more than 10 million bottles of Heinz EZ Squirt Blastin' Green ketchup were sold in the first seven months following its introduction. Heinz factories worked 24 hours a day, seven days a week to keep up with demand. The new green ketchup has generated the highest sales increase in the brand's history. 
So, what can you do to tap into the power of color?
Make color a priority. Really put thought into your choices. Make great choices in using color to draw out the desired emotion from your target audience.
Use great graphics. It's worth spending a little extra money on artwork, photographs, and design to really make your color pop.
Manage your color carefully. Work with us to manage your color all the way through the process. This starts with submitting images in the right color space (CMYK rather than RGB), using established printing standards to set color profiles, and working with us to optimize your color for our color proofing system.
 
These basic steps will go a long way toward taking your color from ho, hum to WOW! 
---
Repetition, Repetition, Repetition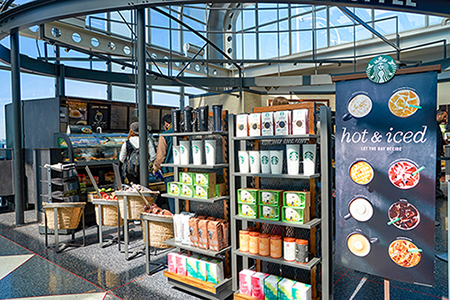 Marketers are naturally consistent, using the same logo and PMS colors in every piece, limiting the number of fonts to only a few and typing page numbers in the same place on every page. This consistency is important because it gives your work a sense of professionalism and authority while providing an underlying structure to every document.
The concept of repetition goes a step beyond consistency. It is a conscious effort to unify and strengthen your marketing collateral by tying together disparate parts.
Repetition is a powerful way to build brand familiarity and credibility. Studies show that you must repeat your message at least three times before it even registers with your prospect. Ongoing customer touches allow you to build trust, a necessary foundation of any purchasing decision. Repeat your call to action in every communication. Clearly explain to your target audience what you're asking them to do and how to do it.
Readers gain comfort from having certain elements repeated. Readers more readily recognize specific columns or special sections of a newsletter if they look the same from issue to issue, allowing the reader to find what is of interest quickly. Make your piece more visually interesting by repeating a bold font, thick rule, graphic, special bullet or spatial relationship throughout your multi-page document.
Deliver your message in one way, and then reinforce it in another. Use repetition not only within a piece, but also between all pieces. Use the same design style on stationery, postcards, brochures, newsletters, packaging, advertisements and your Web site. This helps the person reading your brochure know that you are the same person who sent the postcard last month.
Repetition shouldn't be boring. Once you have established a few key repetitive components, you can vary those items while maintaining a consistent look. Take a strong element, such as a shape, and present it in a variety of sizes, shades and positions. If there's something that you want to call special attention to, toss in a surprise element, such as a different color, angle or graphic.
Repetition is a proven way to unify your design, add visual interest and bring clarity to your message. Identify existing repetitions and strengthen them, then create new ones to add a unique dimension to your marketing collateral.
---
Wordsprint Participates in "Big for a Day" Program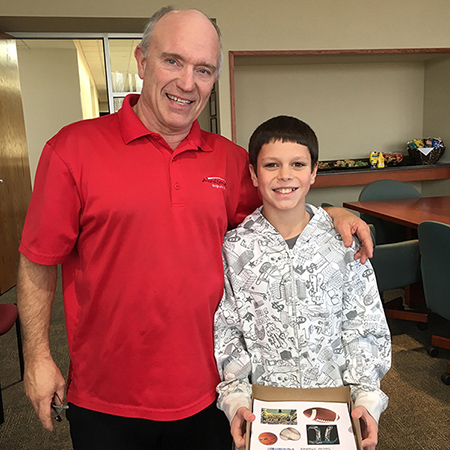 Wordsprint is proud to support Big Brothers Big Sisters of Southwest Virginia and the Virginia Tech Corporate Research Center as they team up to start a new workplace mentoring program at the CRC. Pictured here are Wordsprint's "Big" Bill Gilmer and his "Little" Braylon during the "Big for a Day" event on February 19.
---
Three Reasons Print Matters After All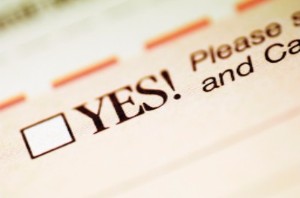 Maybe it's the thinning volume in the mailbox. Maybe it's marketers' drooping results after focusing on e-marketing as a replacement for print. Whatever it is, we're seeing it more and more. Marketing experts are talking about the benefits of keeping print in the mix. 
Most recently, Marketing Profs published an article titled "7 Reasons to Use Print to Win More Business." Here are three of them. If you want more, you can click through to the rest. 
1. Print still has authority. Digital marketing is cheap, and people know it. There is something about putting a brochure, a physical coupon, or a direct mail piece into their hands. It carries weight. 
2. Print is gaining a following. Marketing Profs pointed to studies that show that the younger generation is still attracted to print. "Magazines, for example, based on particular subjects, from fashion through fitness, have seen an upswing in younger readers, age 18-24 years." We might also point to the return of print catalogs this past holiday season after retailers saw lagging sales with digital-only marketing. 
3. Print keeps your focus. Readers get easily distracted using digital media, and they lose focus on the message. Whether it's college students doing their studies, a casual reader at home on the couch, or a targeted recipient reading a piece of direct mail, print holds attention and promotes recall more than digital media. 
These are just three of the reasons, but you get the point. (Read the rest of the article here.) Digital media have their place in a well crafted multichannel marketing campaign, but they don't replace print. Want results? Keep print in the mix!
URL: http://www.marketingprofs.com/opinions/2015/28896/seven-ways-to-use-print-marketing-to-win-more-business
 
---
Get Ready for the New USPS Promotions in 2016!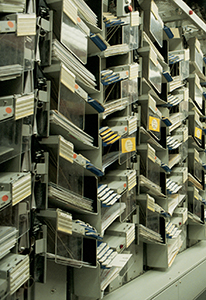 Just like in 2015, the USPS will offer a 2% discount on qualifying promotions that use interactive technologies that make your mail pieces more effective and cost-efficient, too.
The new promotional categories for 2016 are as follows:  
Emerging and Advanced Technology/Video in Print Promotion (March – August 2016): As in 2015, the promotion encourages mailers to incorporate mobile and other print technologies into their mail pieces. In 2016, this includes Near Field Communications (NFC) and Video in Print, as well. The 2016 promotion also adds an A/B Testing option. To receive the 2% discount, mailers must use A/B testing protocols and provide results to the Postal Service, which will share data with other marketers. Shared data will not identify participating mailers.
Tactile, Sensory, and Interactive Mail Piece Engagement Promotion (March – August 2016): This promotion is new to the USPS and will offer a 2% discount to mailers who incorporate advanced print innovations in paper and substrates, finishing techniques, and inks.
Earned Value Reply Mail Promotion: This is an extension of the 2015 promotion that encourages mailers to keep Business Reply Mail (BRM) and Courtesy Reply Mail (CRM) envelopes and cards in their outgoing mail pieces. Qualifying mailers will receive a two-cent postage credit for each BRM and CRM piece returned during the promotion period. Mailers who participated in the 2015 Earned Value Reply Mail Promotion and either meet or increase their volume of qualifying BRM/CRM pieces will receive an additional one-cent (three cents total) for each returned BRM and CRM piece.
Mobile Shopping Promotion (July – December 2016): As in 2015, this promotion will encourage mailers to integrate mobile technology into their direct mail. The 2016 promotion will include a new social media component under which consumers will be able to connect with "Buy Now" features available on most major social media platforms.
Personalized Color Transpromo Promotion (July – December 2016): This is a continuation of the 2015 promotion that encourages mails of bills and statements that use color messaging to either address the recipient by name or use information relevant and specific to the recipient.  The promotion applies only to bills and statements.
There has never been a better time to use postal mail. Give us a call — let's get mailing!
---
What Makes an Appeal Mailing Work?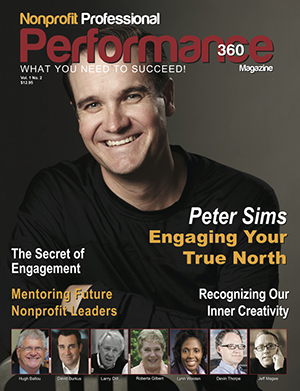 "When your values are clear to you, making decisions becomes easier." -Roy E. Disney. This quote serves as a foundation for the new themed issue of Nonprofit Performance Magazine by SynerVision Leadership Foundation.
You can get your free copy of this great issue at http://nonprofitperformance.org and see the Wordsprint article on page 30.
It is important for us to spread this message on the importance of values so pass this along to anyone you know in the nonprofit, religious, or educational world!
Join Us on Social Media
---

Wordsprint's new Mail Tracking System tells you when your direct mail is really delivered, so you can coordinate with email messages and phone calls to boost response rates. This system utilizes the Intelligent Mail Barcode (IMB) to know where your piece is in the mail stream, and when it will be delivered.
When you use Mail Tracking with Wordsprint, you'll get a username and password to log on to our mail tracking site, and see when and where your pieces are getting a postal scan, and when they are slated for delivery to the recipient.
Request Your FREE Demo Today!.
---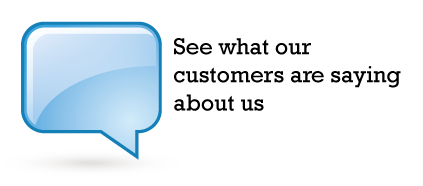 ---
Non-Profit Marketing

Do you know what really works in direct appeal fundraising? Need help figuring it all out? Click the link to schedule a free consultation.
---
What is a QR Code?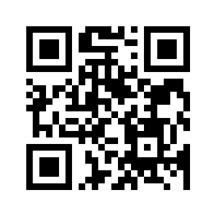 A QR (Quick Response) code is a type of two-dimensional "matrix" barcode with black blocks arranged on a white background within an overall square design.
QR codes were originally created in 1994 by by Denso-Wave, a Toyota subsidiary, and they were initially used in tracking parts in vehicle manufacturing. But today QR codes are designed to allow smartphone users direct access to websites, discount coupons, videos and other content.
Most modern smartphone operating systems (including iPhone and Android) have QR code readers pre-loaded. Older smartphones can usually download a free app to read QR codes. These readers are usually the same application as the barcode scanning software that allow users to get more information on products in a store, by simply scanning the product's barcode with their phones. Simply point your smartphone at the QR Code image and snap a picture and you're suddenly directed to a web page, video, contact information or other content turning a formerly mundane experience into a dynamic interactive one!
With QR Code readers now in the hands of millions of consumers, QR codes are sprouting up just about everywhere, beckoning to smart phone users from magazine pages, business cards, bus placards, billboards, art galleries, and wide-format signage on skyscraper walls. In a nutshell, the QR code allows the static ad to come alive with links to special offers, coupons, and other cross-marketing opportunities. This allows marketers to capture their audience at the very moment they see the ad instead of having them wait until a later time to type in a website address or come into the store looking for the item advertised. Plus, QR Codes cost little or nothing to add to your print campaigns and sometimes even allow you to receive a discount from the USPS simply by having it printed on your mailing!
If you'd like Wordsprint to create a FREE QR code for you, click here.
---
USPS Now Requires Intelligent Mail Barcode For Direct Mail
The Intelligent Mail Barcode (IMb) is now the only barcode acceptable for mailers to use on their mail pieces to claim automated (i.e. discounted) prices. The POSTNET barcode will no longer be acceptable.
In addition, the IMb is required on all Business Reply Mail (BRM). Postal customers need to make sure that these reply mail pieces meet the requirements to avoid extra charges.
If you're doing bulk mailings through Wordsprint, we'll take care of this for you. But if you're doing your own barcoded mailings – or if you use Business Reply Mail (envelopes, postcards, reply panels on brochures, etc.) – you'll need to apply with the USPS for a "Mailer ID", and start using the IMb. Read on for more information.
---
When it Comes to Marketing, What Really Matters?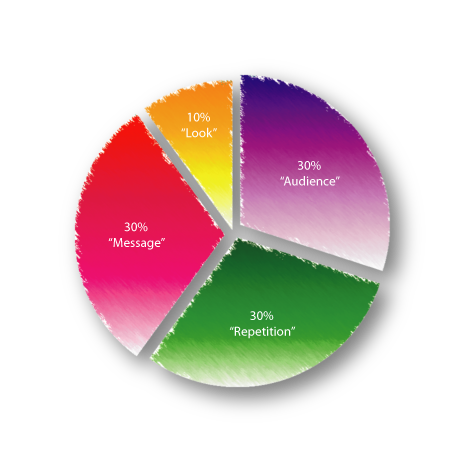 Is it the look? the graphic appeal of your promotional pieces, the design and layout, the appearance...
Is it the letter? the message, the content, how well you articulate your offer, your services, your mission…
Is it the list? the database, the names, the accuracy and targeting of the recipients…
Or is it something else?
Here's what our studies show, in terms of relative importance of these factors:
30% is the message – and most organizations do a good job with this. They know how to articulate their cause, how to define their mission.
30% is the audience – this is most often under-valued. According to USPS statistics, 30-40% of all mail does not reach its intended recipient – due to faulty addressing, or inaccurate names. Good database management is essential to good returns. Wordsprint can help with this: we can clean up your lists, process them through CASS, DPV, and NCOA filters, even help you acquire new prospects.
Only 10% is the look – this is most often over-valued. Sure, it needs to be neat and clean, and consistent with your branding – but most organizations spend way too much time and money on fancy-looking materials, when something much simpler will work just as well.
The final 30% is repetition – being rhythmic and repetitive in your advertising, and thereby building top of mind recognition in the marketplace. Marketing fails when it's carried out sporadically, when you change the timing or tenor of your pitch too often. People don't buy your product or services when they see your advertising; they buy your product or services when they need them. And when they need them, does your brand come to their mind first, or does your competitor's? That's why having an consistent and repetitive strategy is so important. Wordsprint can help you develop this strategy; and we can help you stick to your plan, month in and month out. Our research shows that direct marketing really starts to snowball after 12-18 months of repetition.
---

Return on Investment Calculator

Measuring the success of any marketing campaign requires calculating the Return on Investment (ROI). Getting the most accurate measurement means being specific to your business and who you're trying to reach. That's where we come in. Our ROI Calculator can be customized specifically for your business. Call us today to learn how or click on the link to request your FREE demonstration.
Marketing Services Suite

Need a focused, consistent marketing plan? Have a marketing plan but just need help implementing it?
Wordsprint now offers a Marketing Services Suite which lets you build a customized marketing program to fit your budget. Choose a complete marketing solution or just the services you need, all for one low monthly fee.
---
Hot Off The Press
Local Real Estate Guides Online!

---