Major Upgrade Completed for PDF Preflight
Take advantage of our FREE PDF creation software and send us your print ready files today.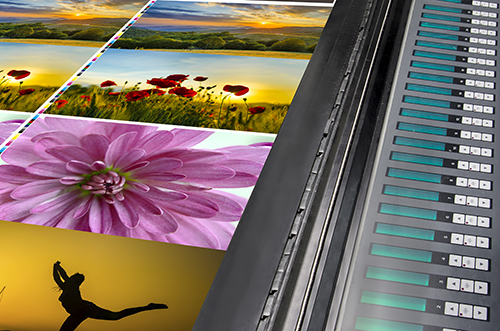 Inventory Management Driving You Crazy?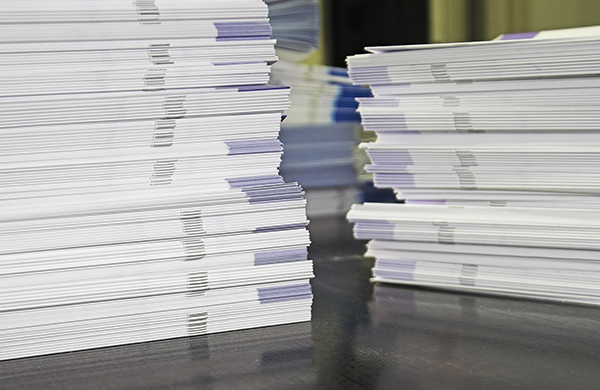 Struggling with your inventory of printed collateral and other documents? How about fulfillment items for your marketing kits? If so, you're not alone, and if you're not careful, it could hurt your bottom line.
According to Capterra, inventory numbers for most businesses are profit killers. In fact, Capterra finds that businesses keep $1.43 of inventory on hand for every $1 of sales. To make matters worse, the average inventory on hand for businesses of all sizes rose 8.3% between 2000 and 2015.  
What's a marketer to do? Unless you have a highly efficient inventory management system, you might be better off moving to a vendor managed inventory (VMI) model. With VMI, we manage your print and kitting materials for you. We track, manage, and fulfill your documents and kit materials with maximum efficiency, and you save money. 
This happens in two ways.
First, we maximize the opportunities for print on demand (POD). By printing only what you need as you need it, you can minimize your warehousing costs or even eliminate them entirely. You can also minimize obsolescence costs. How often does your product information change? Company contacts? Phone numbers? How much do you waste every year throwing things away? Keep that money in your pocket!
Second, if your document management and kitting do require warehousing, we've made the investment in a secure, highly efficient inventory management system so you don't have to. Let us handle the details so you get it right, at the lowest price, without the hassle.
Want to talk to someone about letting us manage your marketing collateral, kitting, and other print and related products for you? Give us a call!
---
3 Steps to Making a Colorful Impact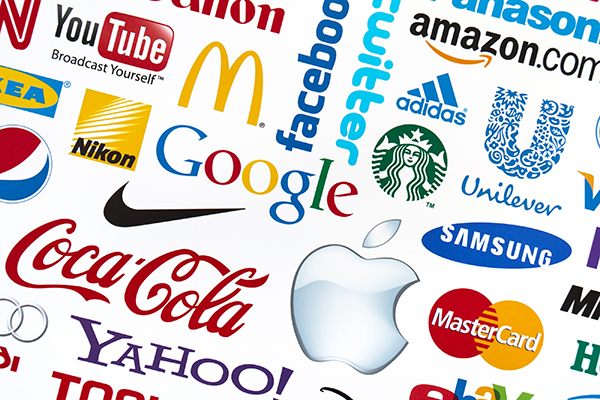 Did you know that, according to CCI Inc., consumers make a subconscious judgment about people, their environment, or products within 90 seconds of viewing and that between 62% and 90% of their decision-making is based on color alone? A University of Loyola, Maryland study found that color increases brand recognition by up to 80%.
Color is power! According to the American Psychological Association, by hanging an extra "tag" of data on visual scenes, color helps people to process and store images more efficiently than black-and-white. As a result, color impresses images more deeply into people's memories.
Consider the current trend toward retro packaging. Major brands, including Cheerios to Skippy, Doritos, and Tide, are throwing back to the 70's, 60's, and even the 40's with styles and colors that are deeply familiar to consumers. By tapping into happy childhood memories, they are creating positive associations that help to sell products.
Another example of the power of color can be seen in the addition of green ketchup to the Heinz brand. According to Junk Food News, more than 10 million bottles of Heinz EZ Squirt Blastin' Green ketchup were sold in the first seven months following its introduction. Heinz factories worked 24 hours a day, seven days a week to keep up with demand. The new green ketchup has generated the highest sales increase in the brand's history.
So, what can you do to tap into the power of color?
1. Make color a priority. Really put thought into your choices. Make great choices in using color to draw out the desired emotion from your target audience.
2. Use great graphics. It's worth spending a little extra money on artwork, photographs, and design to really make your color pop.
3. Manage your color carefully. Work with us to manage your color all the way through the process. This starts with submitting images in the right color space (CMYK rather than RGB), using established printing standards to set color profiles, and working with us to optimize your color for our color proofing system.
These basic steps will go a long way toward taking your color from ho, hum to WOW!
---
Non-Profit Marketing

Do you know what really works in direct appeal fundraising? Need help figuring it all out? Click the link to schedule a free consultation.
---

Return on Investment Calculator

Measuring the success of any marketing campaign requires calculating the Return on Investment (ROI). Getting the most accurate measurement means being specific to your business and who you're trying to reach. That's where we come in. Our ROI Calculator can be customized specifically for your business. Call us today to learn how or click on the link to request your FREE demonstration.
Marketing Services Suite

Need a focused, consistent marketing plan? Have a marketing plan but just need help implementing it?
Wordsprint now offers a Marketing Services Suite which lets you build a customized marketing program to fit your budget. Choose a complete marketing solution or just the services you need, all for one low monthly fee.